Neste estudo, os autores sugerem que previsão do suicídio pode depender da experiência psicológica associada ao aumento do peso corporal.


Autorrelato de suicídio de 1999 a 2017 foi associado a um aumento de 7,7 pontos percentuais em uma amostra representativa de mais de 100.000 adolescentes americanos que se percebiam com excesso de peso.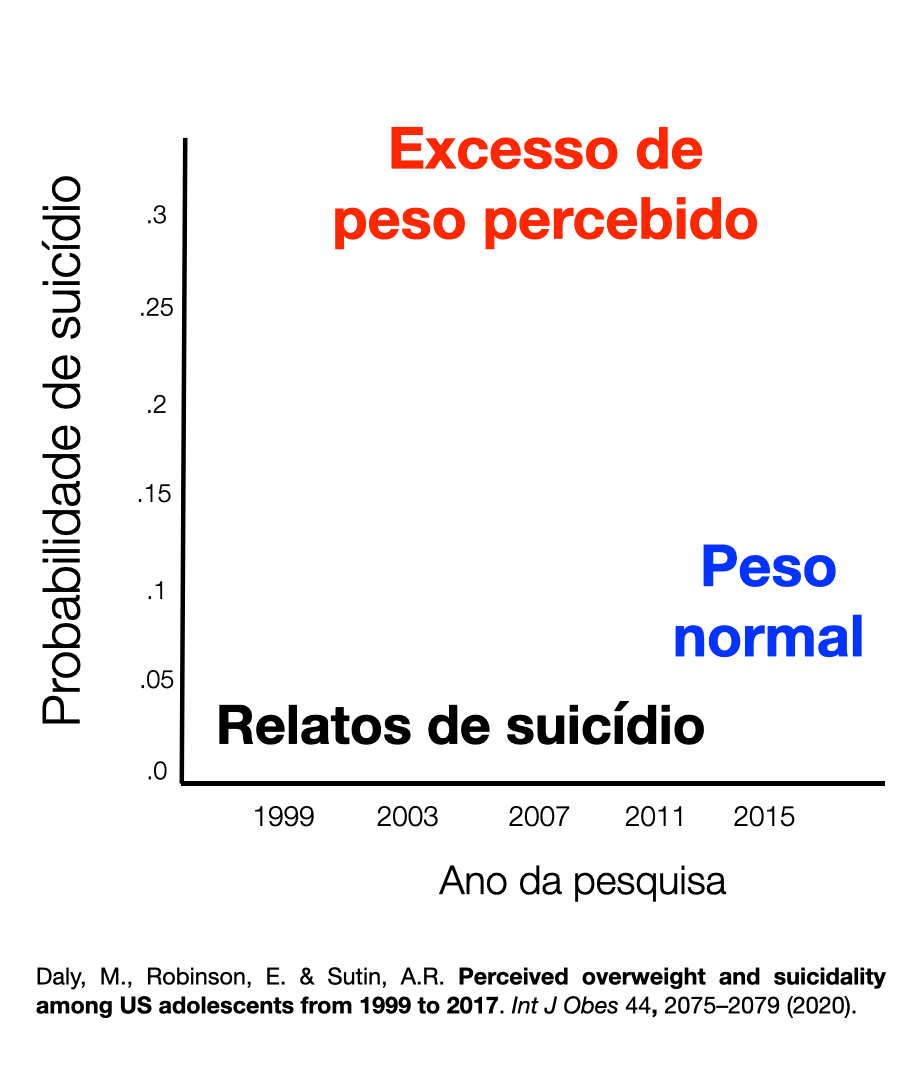 Os dados foram publicados recentemente na Int J Obesity.
Mais de 30% dos adolescentes se identificaram com excesso de peso sendo que a percepção de sobrepeso se associou a risco de suicídio independente do IMC real.
Esta discussão é extremamente importante para todos profissionais de saúde incluindo os profissionais de Educação Física.
Como podemos minimizar estes riscos em nossa prática profissional?
Pais, professores, médicos, nutricionistas podem auxiliar de maneira efetiva na percepção de peso?
Será que o uso indiscriminado de redes sociais, que pregam padrões de beleza inatingíveis, poderiam ser prejudiciais para adolescentes?
Daly, M., Robinson, E. & Sutin, A.R. Perceived overweight and suicidality among US adolescents from 1999 to 2017. Int J Obes 44, 2075–2079 (2020).