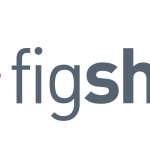 A falta de transparência afeta inúmeras áreas, e infelizmente também a ciência. Muitas vezes nem é por "maldade", mas por desconhecimento. A forma como o pesquisador define apresentar os dados pode esconder respostas heterogêneas por exemplo.
Neste sentido é importante que os pesquisadores estejam dispostos a disponibilizar seus dados (raw data) visto que nem tudo que é coletado é publicado no artigo.
Atualmente existem inúmeras plataformas "open research" onde cientistas podem disponibilizar materiais, dados positivos e negativos. A OSF e figshare são alguns exemplos!
Como embaixadora da figshare divulgo este editorial publicado na "International Journal of Sports Physiology and Performance" recentemente que aborda este tema.
Segundo os autores: "Queremos fazer nossa ciência progredir, e não condenar nossos cientistas."
A seguir 4 sugestões do editorial para direcionar os pesquisadores a melhorar continuamente suas práticas de pesquisa e publicações:
1️⃣ Modelos para visualização usando Microsoft Excel e vários artigos e recursos gerais disponibilizados em plataformas como figshare;
2️⃣ Técnicas de visualização interativa de dados relacionados aos conceitos apresentados (vejam no site de Kristoffer Magnussen);
3️⃣ Livro de código aberto de Claus Wilke intitulado "Fundamentals of Data Visualization" que não atribui a nenhuma linguagem de programação ou software;
4️⃣ E, finalmente, para os indivíduos interessados ​​em começar a usar a linguagem de programação R de código aberto, existe um recurso online gratuito ggplot2: "Elegant Graphics for Data Analysis" que reduz a barreira financeira à entrada de todos os cientistas.
Outros sites e artigos legais
https://www.tableau.com/
http://statistika.mfub.bg.ac.rs/interactive-dotplot/
https://huygens.science.uva.nl/PlotsOfData/
https://wellcomeopenresearch.org/articles/4-63/v1
https://lancs.shinyapps.io/ToxBox/
http://shiny.chemgrid.org/boxplotr/
https://interactive-graphics.shinyapps.io/violin/
Weissgerber TL, Winham SJ, Heinzen EP, Milin-Lazovic JS, Garcia-Valencia O, Bukumiric Z, Savic MD, Garovic VD, Milic NM. Reveal, Don't Conceal: Transforming Data Visualization to Improve Transparency. Circulation. 2019 Oct 29;140(18):1506-1518. doi: 10.1161/CIRCULATIONAHA.118.037777. Epub 2019 Oct 28. PMID: 31657957.